Music Page
My Recordings
I've been into music ever since I was a kid. My first real involvement came when I started playing guitar, at the age of 15. I played in a couple of bands for short periods of time and also played live on a few occasions. I started writing and recording my own music while I was still in high school. Due to technology restrictions, I used to use analog equipment for my recordings. By the 2000s, digital recording technology was widely available and inexpensive enough for regular folks like me to adopt. Nowadays I only do hard disk recording because I can get a much better sound on my PC than I could ever get on analog equipment. It makes all the steps much easier, such as editing tracks and burning them onto CDs.
"T?RK?YE REVISITED"
These are tracks I have written and recorded since my return to Turkey in 2003. I have been using the following hardware for recording:
a '01 Gibson SG Standard,
a Charvel ('8? "Predator"? 3A body style? - based on first clues, still researching)
a Zoom GFX-5 effects processor,
a Philips mic,
Denox headphones,
and a Dell PC
I also use various software for "virtual" instruments, recording, mixing and editing, as well as further digital FX. Here's a list of software I currently use:
FruityLoops (for various instrument sounds including drums, as well as the pre-mixing of non-guitar tracks),
Hammerhead (I occasionally use this virtual drum machine),
Cool Edit Pro (virtual mixer/multi-track recorder/digital FX processor),
dBpowerAMP (music converter, .wav to .mp3 and vice versa),
GoldWave (.wav editor I occasionally use),
unPhuck (.mp3 editor/fixer),
WinAmp (my favorite music player),
Roxio (cd burner)
I also use sound samples on certain tracks. These are obtained either from the Web or from tapes/CDs I own.
Below is a sampling of music I've written and recorded (all guitars, vocals, samples and drum/instrument programming by Oytun Palas unless otherwise noted). Click on the logo to download the latest version of
.
All tracks produced & mixed by Oytun Palas. Right click and "save as" to download track.
TRACK
COPYRIGHT
DURATION & SIZE
NOTES

The Grand Icon

* 2006 Oytun Palas
3:05, 4.25 MB
Last track I wrote and recorded in Turkey before my departure to Dubai. Completed on 27.07.06.

?

2005 Ekin K??lal?
5:00, 6.89 MB
Written by my friend Ekin K??lal?. Vocals performed by Ekin, guitars played and drums programmed by yours truly. Backing tracks feature the Charvel, while I used the Gibson for the solo bits. Recorded, edited and mixed between February 27 - March 5, 2006.
Flying Flies
* 2006 Oytun Palas
1:36, 2.20 MB
Spontaneous idea while watching "Dune" miniseries DVD, Feb. 5, 2006. This version recorded on the evening of Friday, April 7th, 2006.

1986 EMI Records**

5:17, 4.83 MB

Cover of the Iron Maiden song from the album "Somewhere In Time." Doing vocals is Stevenski Chan of Leamington Spa, UK. He replied to a post of mine on the now-defunct Iron Maiden Message board (IMMB, www.ironmaiden.org) asking for a singer to sing over my backing track. He did the lead and backing vocals on the song and e-mailed me the vocal tracks. I did the final mix at home and there you have it! Also featured on this cover is my friend Burak G??l?'s Squire Jazz Bass. It is the first time I used a real bass guitar on a recording since my return to Turkey.
Mutsuz Ve Huzursuz
* 2005 Oytun Palas
3:41, 3.37 MB
Fire & Ice
* 2005 Oytun Palas
2:31, 2.31 MB
20 Million Miles To Earth
* 2005 Oytun Palas
2:23, 2.19 MB
Linus Torvalds Blues
* 2005 Oytun Palas
2:45, 2.52 MB
Open source blues song for you to fill in the blanks.

Christmas & New Year's Special:

N/A

2:57, 2.70 MB

4:58, 4.55 MB

1:13, 1.11 MB

Burak G??l? - keyboards

?zg?r Oktay - saxophone and percussion

Oytun Palas - guitar

Recorded on 31.12.04 in ?zg?r's living room using a mic and a laptop computer. 1st take, live and totally spontaneous tracks.

One More Reason
* 2004 Oytun Palas
3:02, 2.79 MB
Featuring my old Charvel guitar for the first time in a recording. I've had that guitar since high school and it was the second one I ever owned.

* 2004 Oytun Palas
3:37, 3.31 MB

1:48, 1.65 MB

A spin-off of the original track with a very "metal" ending.

A New Hope
* 2004 Oytun Palas
4:06, 3.75 MB
Features sample from JFK's "Moon Speech" - Rice Stadium, September 12, 1962.
Superman vs. Afterworldsmen
* 2004 Oytun Palas
3:59, 3.64 MB
Psychosomatic Waves
* 2004 Oytun Palas
2:06, 1.93 MB
Nocturne
* 2004 Oytun Palas
2:00, 1.84 MB
Dark Horse
* 2004 Oytun Palas
1:48, 1.65 MB
Features sample from Charles Bukowski's "The Light Of Jesus" from his own voice, from the "King Of Poets" audio CD (** 2000 Chinaski)

** 1994 ?

5:29, 5.02 MB

5:01, 4.60 MB

Rock version of the Bulent Ortacgil song from "Bu ?ark?lar Adam Olmaz." Featuring my friend Ozan Sezgin on vocals.

The Trooper (Iron Maiden) (demo bit)

1983 EMI Records**

4:21, 3.98 MB

0:27, 426 KB

My cover of the classic track from "Piece Of Mind." My first time doing vocals, ever (I'm sure you can tell)!

?ak?uka (Tar?k Meng??)
** 2004 ?ahin ?zer M?zik (?)
1:03, 993 KB
Short instrumental bit inspired by the song.
The Rule of 7
* 2004 Oytun Palas
2:54, 2.65 MB

Features some copyrighted material (? Dr. Edwin O. Timmons**) The samples are from a sales motivation tape, believe it or not! Pretty depressing stuff for a motivational tape - especially when you take it out of context like I did.

Turn To You (Melanie C) (dignity mix)

2000 Virgin Records**

2:55, 2.68 MB

2:27, 2.25 MB

Two instrumental versions inspired by Melanie C's "I Turn To You." I took the main guitar riff from a guy I was in a band with for a short while.

Music inspired by AK Emeklilik commercials' main theme:

** 2004 Jingle House

4:09, 3:80 MB

4:06, 3.76 MB

4:09, 3.80 MB

1:38, 1.49 MB

0:54, 854 KB

A variety of styles, including rock, dance and new age (possibly?). One of the mixes features AK Emeklilik call center announcement (**) samples!
Sweet Tea & Bourbon
* 2004 Oytun Palas
3:17, 3.01 MB
One of the first recordings I did on my PC. Has relatively poor sound quality.
Y
* 2004 Oytun Palas
2:27, 2.24 MB
"TAR HEEL TAPES"
The below are my North Carolina demos recorded b/w 1999 and 2001, when I lived in the Triangle area.
All tracks produced & mixed by Oytun Palas. Right click and "save as" to download track.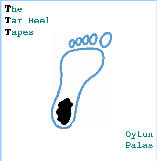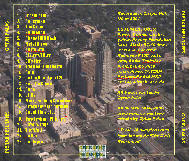 Tracks:
Westworld
Superman
The Crunch
Hellbound
Chapel Hill Rock
Metal Disco
Nosferatu
Sisters/Filter
80's Fire
The Beautiful North
Rain
On The Road (part 2)
Rosetta Stone
Gone
Cliffs
Merry Fucking Christmas
Alternative (To Nothing)
Caught In A Vice
Two Lesbian Witches
Razor's Edge
The Wall
Da Shit
Pentagram
Copyright on all songs Oytun Palas*
* This work is licensed under a Creative Commons License.
(Please follow link for info)
Please read carefully: Creative Commons is a non-profit organization that has developed a set of licenses to allow authors (copyright holders) of creative work share certain freedoms with others who may want to build up on (by sampling, altering, covering, etc) the work to produce creative works of their own. The U.S, the Republic of Turkey (of which I am a citizen and where I am domiciled) and many other countries have copyright legislation that normally award unlimited rights ("all rights reserved") to the creators of artistic work. Both the U.S. and Republic of Turkey, as well as many others, are also signatories of the Berne Convention for the Protection of Literary and Artistic Works, which gives citizens/residents of all signatories the same rights over creative property. Therefore, any copyright infringement (in my case, the use of work beyond the conditions of the Creative Commons license shown above) is subject to legal action, regardless of the infringer's nationality or domicile. Please note that by using the Creative Commons license shown above, I am sharing most of my legal copyrights (e.g. sampling, performing, distributing, producing derivatives, etc) with others who may want to use my work. I only request being given credit if and when the work is used and that the work be used for non-commercial purposes only. I encourage others to also make their content available, so we can help develop a free culture of creativity sharing. More info on Creative Commons and other types of licenses available can be found at: http://creativecommons.org. To learn more about the Copyright Law of the United States of America, visit www.copyright.gov. To learn more about the Turkish Intellectual and Creative Works Law ("Fikir ve Sanat Eserleri Kanunu"), visit http://www.elele.gen.tr/telif/fikirk.html (Turkish).
** I believe my use of the copyrighted work is "fair use" (as described in section 107 of the Copyright Law of the United States of America), due to i) the new work not being used for commercial purposes, ii) the new work's not having any effect on the potential market/value of the original work, and iii) the nature of the copyrighted work being different from new work in some instances. Please contact me if you are the copyright holder and believe there is any infringement of your copyright on this site.
?
Music Collection
Other than playing, writing and recording, I also love listening to music. I have a large collection consisting of approximately 1,000 albums, mostly rock and metal. A list of my current collection can be found here.
?
Concerts
I also enjoy going to live shows. I have seen many great bands like Iron Maiden, Black Sabbath, Overkill, Queensryche, Scorpions, etc. perform live, in Turkey and the U.S. The rock/metal concert scene in Turkey didn't really kickstart until the early nineties. The first international metal act to perform in Turkey was the now-defunct German speed/thrashers Grinder. The concert took place at the Open Air Theatre in Istanbul on May 12, 1990. I was also at this historic event, where Turkey's top metal band Pentagram (Mezarkabul outside of Turkey) was the opening act. The following years saw a regular increase in the number of international rock/metal band performances in Turkey. I have put together a detailed list
of all rock/metal concerts that have taken place in Turkey, ever, to the extent of the information I was able to gather from various sources (* indicates shows I've personally attended). As you will be able to see, there has been an explosion of concerts in Turkey since 2003. I expect this trend to continue, as a result of the rapid integration of Turkey into the West and the ongoing improvements in the economy. The list does contain some inaccurate/missing information. Please send me an e-mail if you notice any mistakes or have some of the missing info. Feel free to share the list with others so we can compile and maintain an accurate database.
?
Musical Instruments
This is a list of the guitars I've owned/still own (ones in yellow):
| | | | | | | | | | |
| --- | --- | --- | --- | --- | --- | --- | --- | --- | --- |
| Make | Model | Type | Year | Color | Serial # | Built in | Purchased at | Owned it b/w | Modifications |
| Swallow | | Classical | mid 80's | Natural | ? | Taiwan | ?, Istanbul, Turkey | mid-80's - current | N/A |
| Hohner | SR Devil | Electric | mid 80's | White | ? | S. Korea | ?, Istanbul, Turkey | mid-80's | N/A |
| Charvel | Predator (?) | Electric | mid 80's | Dark Blue | 330045 | Japan(?) | ?, Istanbul, Turkey | mid-80's - current | Installed Kahler tremolo system in 2004 |
| Ibanez | ? | Acoustic | mid 90's | Natural | ? | ? | The Music Mart, State College, PA | mid-late 90's | N/A |
| Peavey | Foundation | Bass | ? | Blue | ? | ? | ?, Raleigh, NC | 2002-2003 | N/A |
| Ibanez | Talman TC630 | Electric | ? | Ivory (w/ red pickguard) | ? | Japan | Bryan's Guitars, Carrboro, NC | 2001-2003 | N/A |
| Gibson | SG | Electric | 2001 | Black | 01682525 | USA | Guitar Center, Harahan, LA | 2003 - current | N/A |
Other than guitars, I also own the following musical instruments:
---
The contents of this website are licensed under a Creative Commons License.
2004 Oytun Palas.